Aveco Introduces ASTRA MCR Hybrid Playout Solution At IBC
At IBC 2019 (Sept. 13-17, RAI Amsterdam) in Aveco's stand 3.B67 and Harmonic's stand 1.B20, Aveco will introduce integration with Harmonic's VOS 360 dedicated end-to-end video cloud infrastructure as a service (IaaS) platform which can be controlled by ASTRA MCR for hybrid on-premise and cloud-based playout using a single user interface.
The ASTRA MCR playout control system manages the playout workflows on premise and in the clo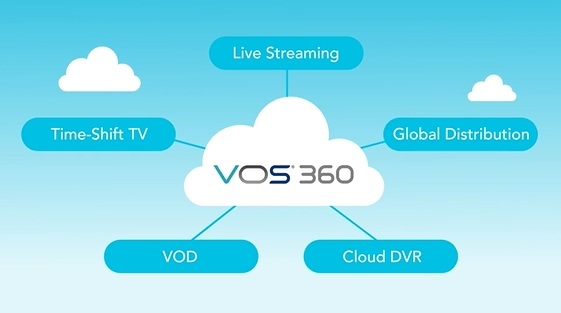 ud by using a single GUI, making it transparent for users, so that they do not have to know or even be aware of the playout technology.
The ability to control both on-premise and cloud-based playout functions from a single easy-to-use user interface brings new capabilities to broadcasters and media organizations who desire the best of both worlds. While all aspects of playout can be on-premise or in the cloud, ASTRA MCR VOS 360 playout control provides users a choice for optimum control of their assets.
For example, users can deploy playout and automation on-premise, while the remainder of channel operations — including encoding, encryption and statistical multiplexing — can take place in the cloud. Each ASTRA MCR user can pick which operations happen where, based on their business model and services desired by their viewers.
Another example is where broadcasters use their on-premise playout for their main TV channels, while using the cloud for disaster recovery, for temporary channels and for niche/low cost channels.
"Working with Harmonic on integrating VOS 360 control within ASTRA MCR means we can deliver simplified control of all playout operations, regardless of where they are located, " said Pavel Potuzak, CEO of Aveco. "While each broadcaster's or media organization's operations may differ — based on their decisions about what processes happen on-premises or in the cloud — they no longer have to rely on two stand-alone systems for control. Aveco's integrated solution can handle it all."
For more IBC 2019 coverage, click here.
---
---